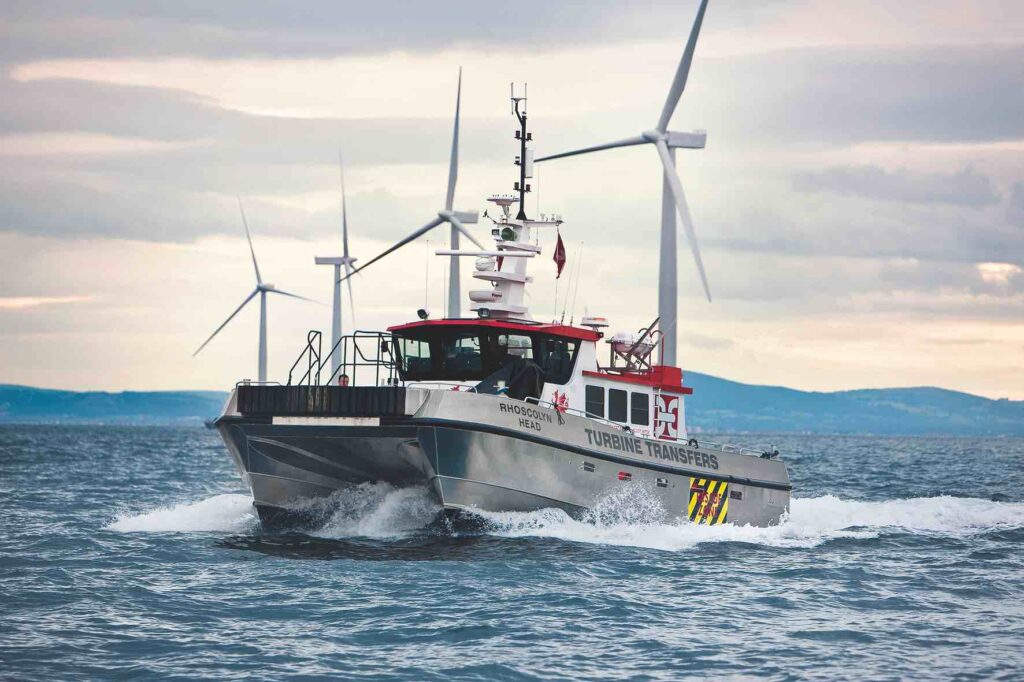 Rhoscolyn Head
Length:

15 m

Beam:

6.3 m

Speed:

27 knots

Engine Power:

Scania D16

Year:

2009

Waterjet:

Twin MJP Ultrajet 451
Built for Turbine Transfers Ltd., a subsidiary of Holyhead Towing Company Ltd., RHOSCOLYN HEAD is South Boat's eighteenth South Catamaran 47/15m WFSV and the first to be fitted with the new aft wheelhouse configuration.
'Rhoscolyn Head' is powered by twin Scania D16 42M 748 mhp (550 kW) @ 2100 rpm, driving through twin disc MGX5135SC quick shift gearboxes to twin UltraJet 451 for maximum thrust when holding station at wind farm turbines.
Request Information
Request a quote, information or contact us.
Find Your Sales Rep
Get in contact with your local sales or service representative.