Hybrid & Electric Solutions
Marine Jet Power is charging into the future with our all new line-up of electric and hybrid waterjet solutions. Our goal is to reduce total energy consumption and CO2 emissions while offering improved performance, intelligent technology, and the trusted quality that you've come to expect from MJP. We recognize that one solution doesn't fit all and each situation poses its own challenges which is why we are offering multiple configurations and a team of dedicated experts to help create the electric/hybrid solution that works best for you.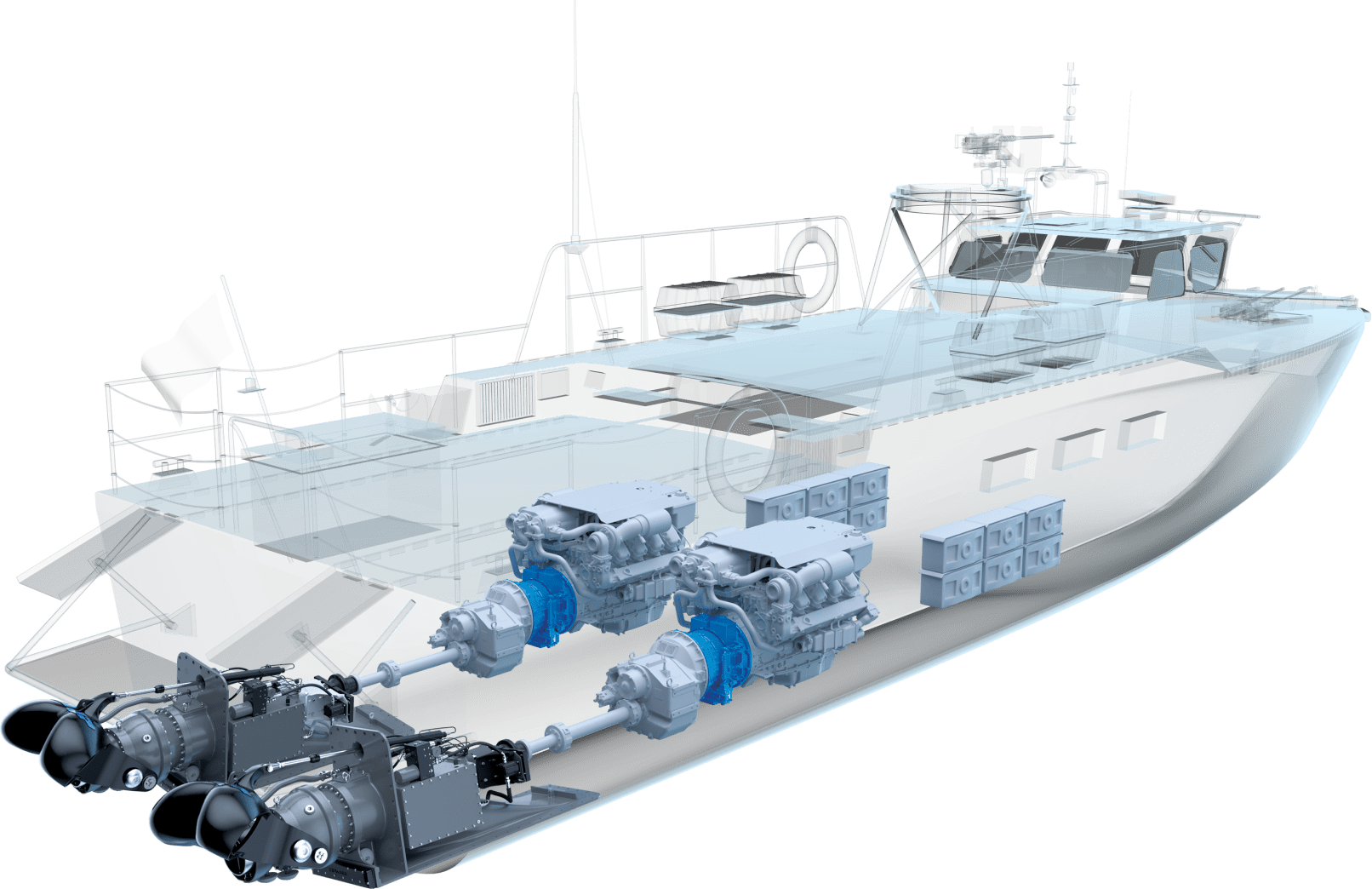 Scania E-Machine
Hybrid Electric Power systems by Scania offer up to 92% potential CO2 emissions reduction as well as lowered fuel consumption and improved powertrain performance.
Between the gearbox and engine
The modular and scalable hybrid electric system is located in-between the gearbox and diesel engine, improving powertrain performance with exceptional torque making it a great solution for hybrid waterjet installations. This hybrid option offers lower fuel consumption, lower operational costs and can significantly reduce CO2 emissions. This solution is commercially available for diesel engines up to 864kW and compatible with the MJP X-Series waterjets.