Global
Customer
Support
When you make the decision to trust MJP to propel your livelihood, the team is available to you every day for the lifetime of ownership. Whether you call with a maintenance question, need hands-on personal training, or find you would like to make adjustments to your control system, we value the chance to connect with you and hear all about your travels. At MJP, you have become a member of our extended family and we are here for you every step of your voyage.
GENUINE SPARE PARTS & UPGRADES
Marine Jet Power genuine spare parts are available through our regional offices and appointed regional service agents. We strategically locate spare parts around the world to support our working population of waterjets. This stock includes consumable parts, ancillary items, and major components that might normally be on a long manufacturing lead-time. Our aim is to eliminate downtime and keep you on the water.
GENUINE PARTS
There is a marked difference in performance, reliability and durability of genuine parts. Marine Jet Power continually seeks to improve the performance characteristics of its full range of waterjets and as improvements are identified they are built into the latest production and our genuine parts catalogue.
REFURBISHED PARTS
Send your full units, impellers, or seals to MJP for a complete factory refurbishment. Delivered back in like-new condition. Re-gain maximum efficiency and performance by refurbishing the major components.
UPGRADES
From hardware to software and everything in between consult our technical support team for advice on what upgrades are available for your unit. Modernize your vessel and stay up to date with evolving waterjet technology.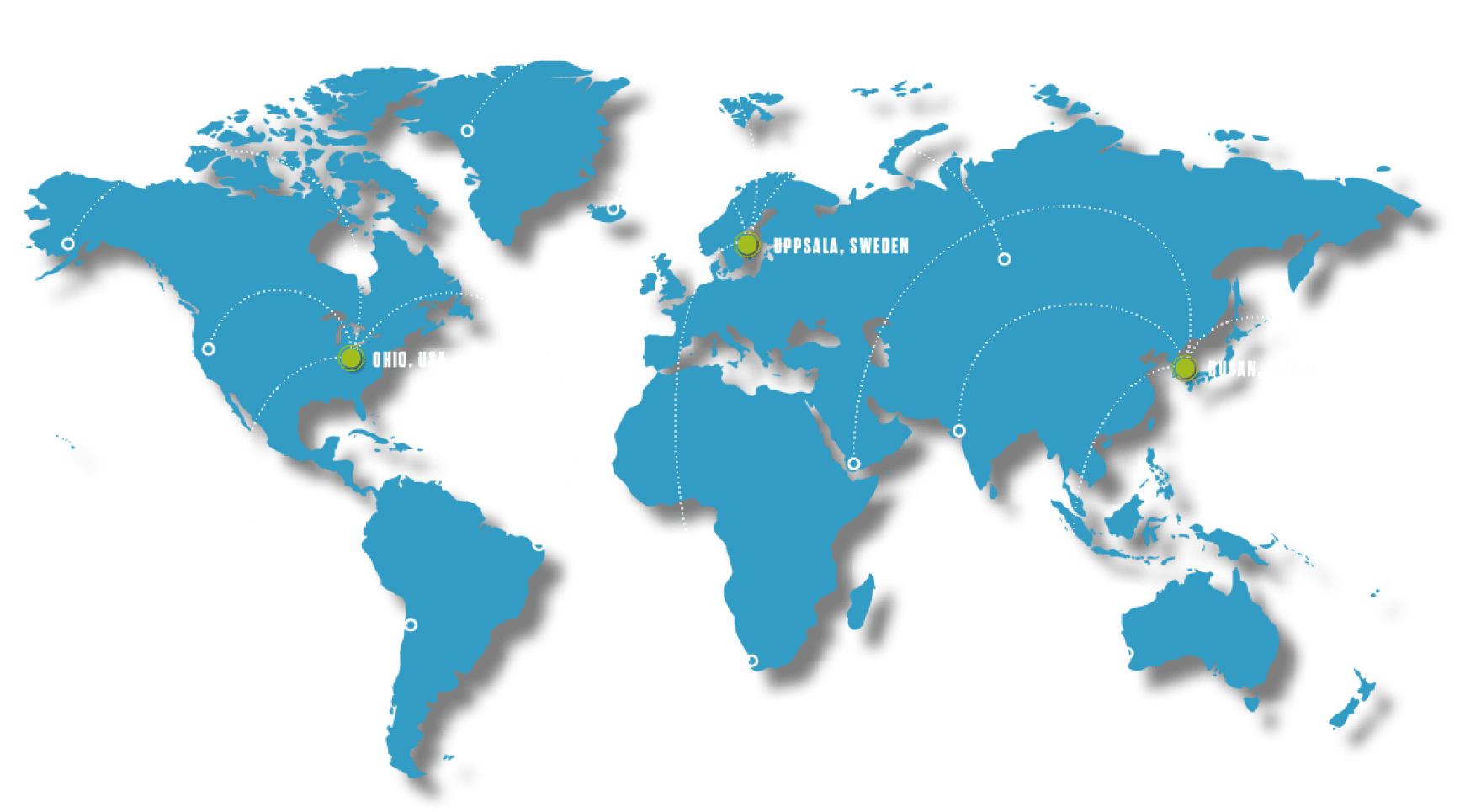 MJP SERVICE KITS
MJP provides service kits for each service level of all waterjet models. Easy to order with rapid delivery so you can keep your vessel on the water and operating efficiently. Using MJP service kits allows your waterjets to remain within the official MJP warranty terms. By following the preventative maintenance schedule and using MJP's official service kits, not only are you assuring that your vessel will perform as expected for many years but if anything does happen, you'll be covered under our 5 year warranty.
SWING UNITS
A full set of Cylinders, a complete Hub Unit and Control Heads are examples of swing units to be kept in stock. It will substantially shorten your downtime, planned or unplanned. When the units are swung, we assist with refurbishment to as new condition for you to be prepared for next docking.
SERVICE LEVEL AGREEMENTS
MJP offers three curated service levels to ensure maximum uptime and warranty fulfillment. Designed to make the most of your warranty terms—choose from service planning, parts and technical support, or a custom plan built for you.
REMOTE SUPPORT
Marine Jet Power's remote support solution provides round the clock global technical support. Through a secure and reliable remote connection to the vessels control system, MJP's experts can offer prompt solutions and service for operators on the go.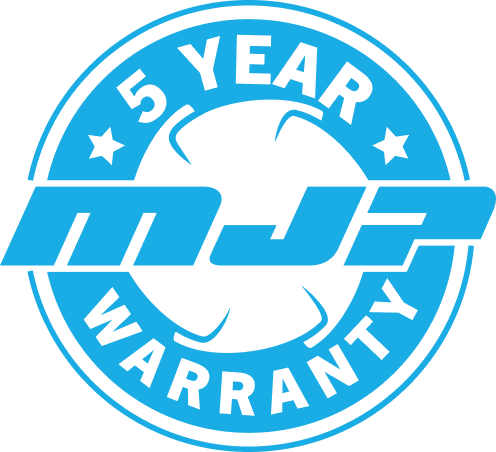 5 YEAR WARRANTY
We take pride in our dedication to keep your vessel operating 24/7–365. Our global service organization is on standby to assist you with parts, training, upgrades, and on-site service whenever or wherever your operation leads you. And our market leading 5-year warranty is just another way to prove that dedication to you.
What We Offer
Installation Support
Technical Support
On-site Service
Genuine Spare Parts
Service Level Agreements
Onboard Training Certification
Swing Units
Factory Impeller Refurbishment
Upgrades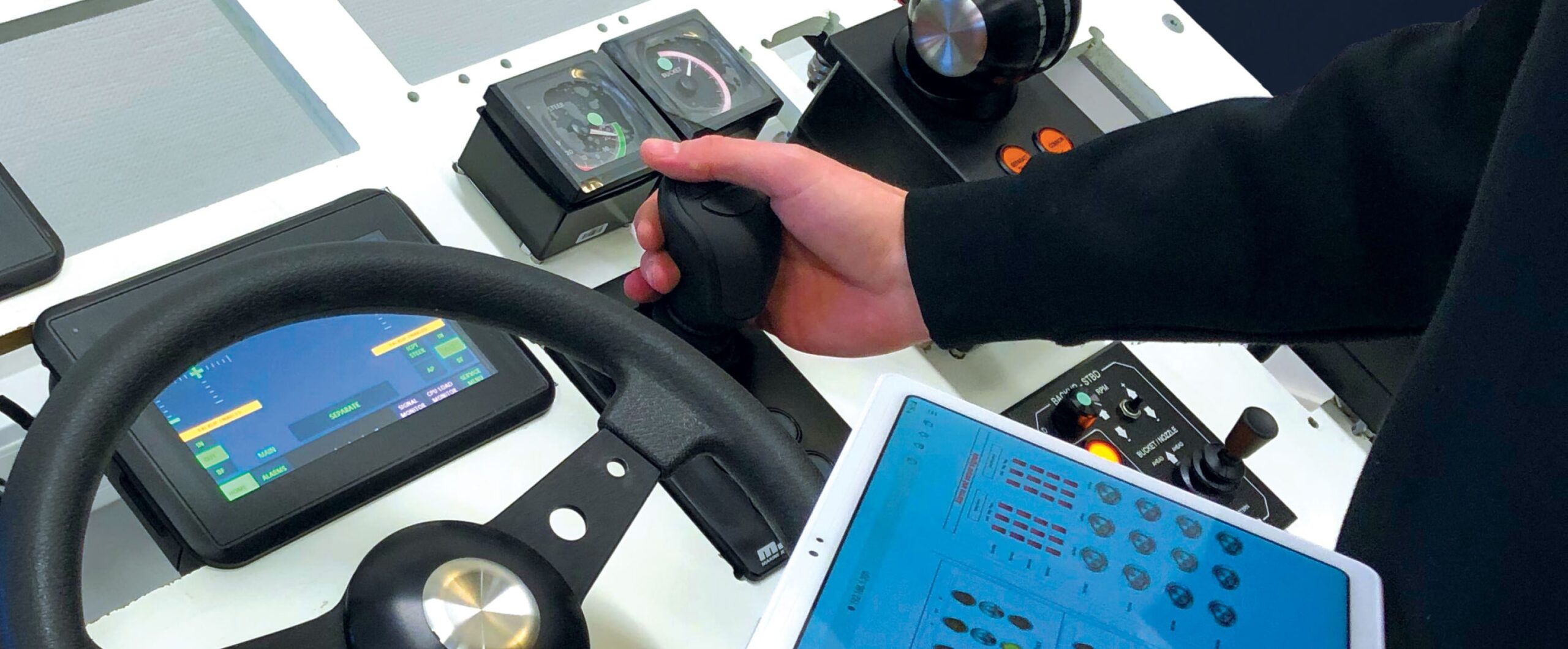 MJP TRAINING ACADEMY
TRAINING ON YOUR
SCHEDULE
Our training academy is arranged in practical levels …
System familiarization with routine inspection and maintenance
Fault-finding for 'get me started' and safe operation
Routine maintenance and service intervals for a long and reliable working life
Comprehensive training from familiarization to complete stripdown, repair or replace parts and re-build
IN-HOUSE TRAINING PROGRAM
BENEFITS
Professional and innovative instruction
Enjoyable learning in a pleasant environment
Team-learning
Qualifications for success
Training may be on board your vessel, in the factory or any of our regional offices. We understand that in military and security applications and in remote regions, access for our engineers is not always possible -so, to protect your waterjet, we offer a full on board training package and factory-based training to ensure your own service personnel are fully competent in all service and repair tasks. Marine Jet Power's in-house training facilities are equipped with waterjets, and electronics systems for a hands-on learning experience.
TRAINING ON YOUR
SCHEDULE
Our on-site training program can be carried out in remote locations or where high security with personnel restrictions are in place. Full and comprehensive training programs can be tailored to your requirements from quick troubleshooting through to full service and maintenance and complete rebuild.
REMOTE CUSTOMER SUPPORT
Installation
Prepare by downloading the TeamViewer QuickSupport client and Remote Access Viewer(JM3)
Contact MJP support
You will be guided how to connect your computer (Windows 10) with your MJP control system
Open the Teamviewer QuickSupport client (close any other teamviewer process already running first)
When the client is up and running, we can connect to your computer. In this stage you may be asked for "Your name" and/or session code for us to verify that we are trying to connect to the correct computer.
When we connect you will get a prompt to allow access from a named service engineer.
Still need help? find your rep