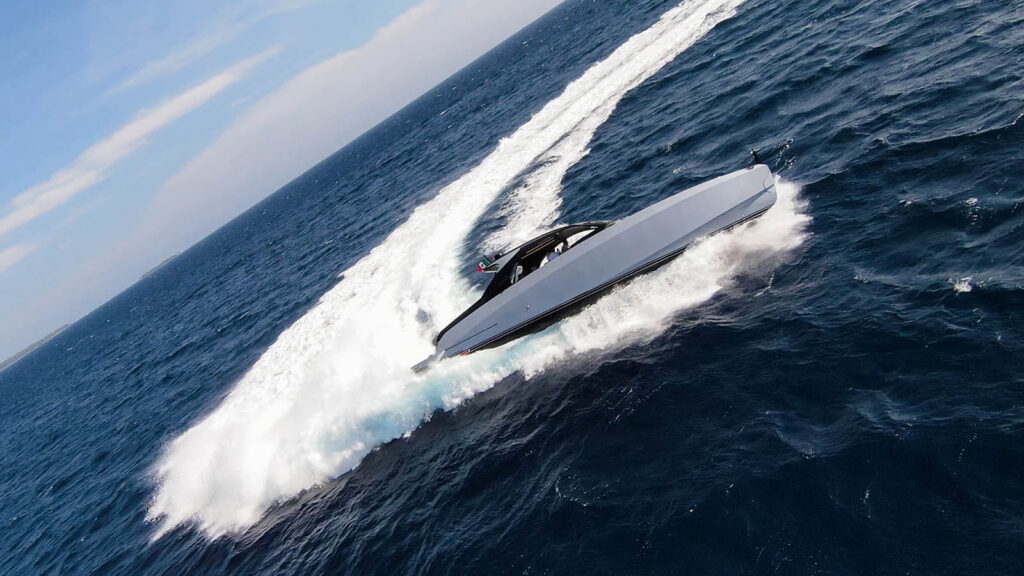 Vespro 55
Length:

55-ft (16.5m)

Beam:

4.6m

Speed:

56 knots

Year:

2023

Waterjet:

Dual 350X

Shipyard:

Centouno Navi
56-Knot Waterjet Yacht | Centouno Navi Vespro
Designed by Marco Arnaboldi as the first vessel under the Centouno Navi brand. This 16.5-meter day yacht was created to be light and fast without giving up luxurious amenities.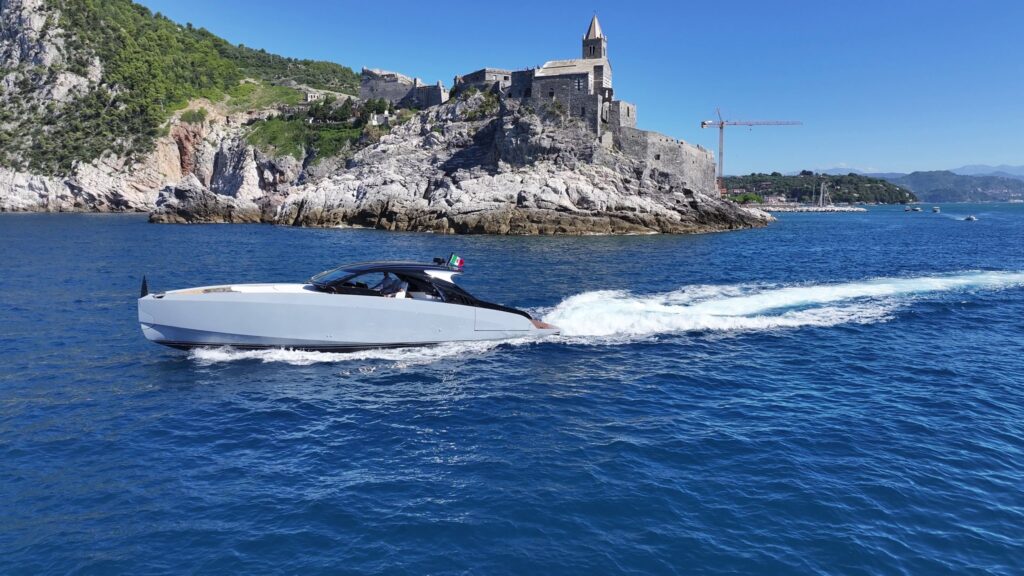 Powered by twin 1200 hp MAN engines, coupled with MJP 350X waterjets it boasts a smooth 56 knots, while guests are relaxed they're just cruising along.
No engines screaming
No diesel smoke clouds
No harsh vibrations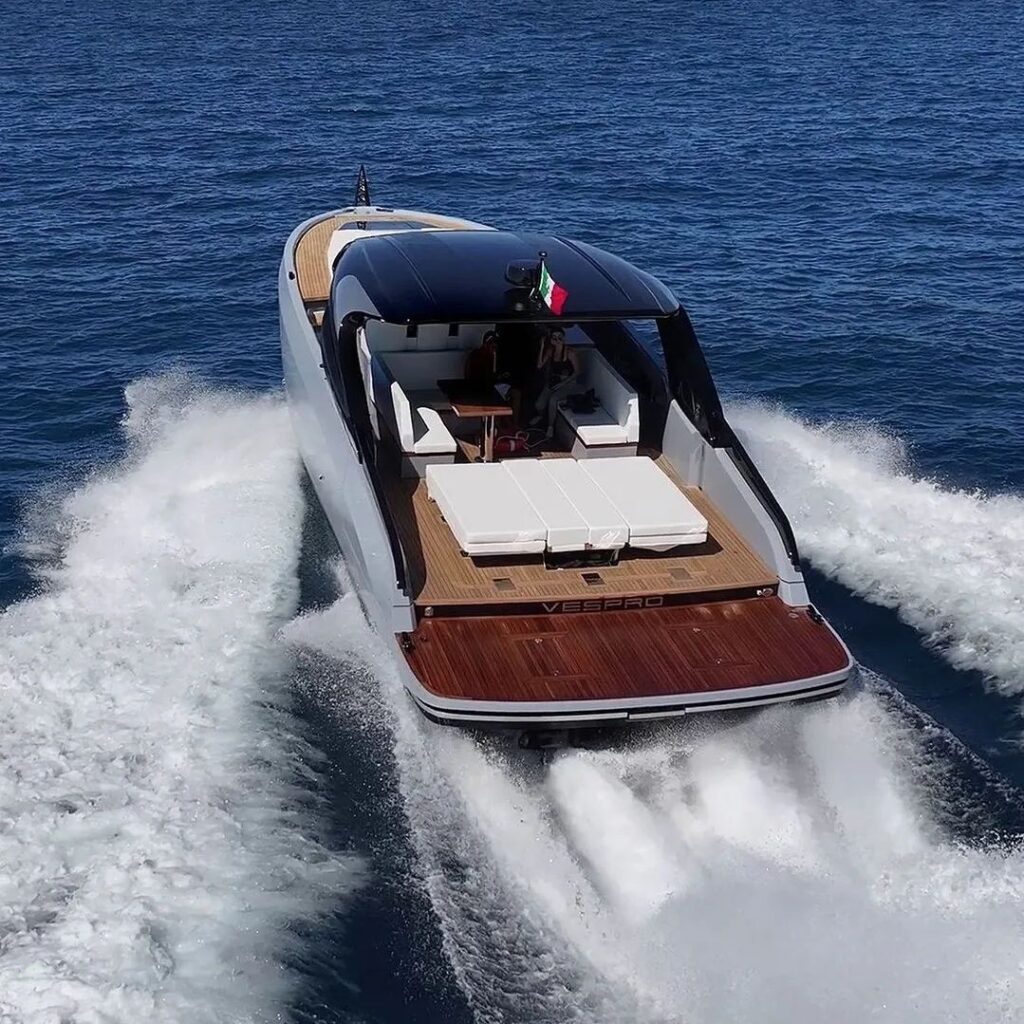 As the Marine Jet Power waterjets pull the vessel across the water, it creates a stronger connection between the hull and the water, resulting in guests feeling secure at a high rate of speed.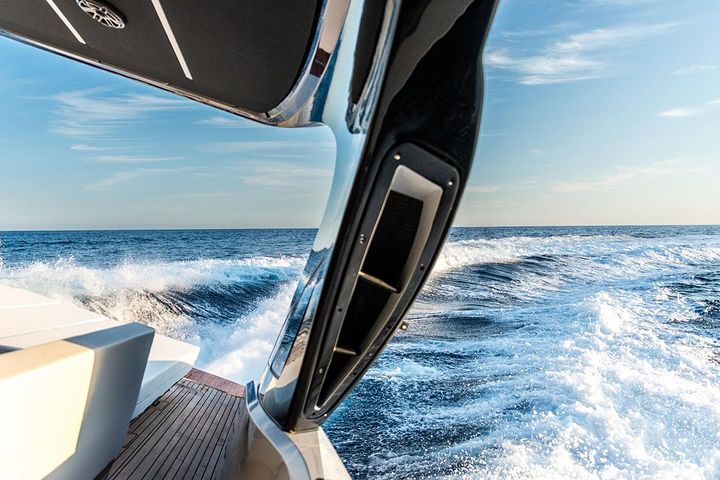 They cleverly designed hardtop arches over the walkway while seamlessly hiding the engine room's air intake.
The aft seating is both functional and flexible. With a click of a few tabs, each seat floats effortlessly across the teak decking without a visible track system.
With a generous cruise speed of 50 knots, this Italian build serves as a beacon of what you can get when you combine lightweight construction with Marine Jet Power waterjet propulsion.
Built by: @centounonavi_official
Designed by: @studio_arnaboldi
Length: 16.5 m
Beam: 4.6 m
Engine Power: 2 x MAN V8 – 1,200 HP
Waterjets: 2 x MJP 350X
Speed: 56 Knots
Request Information
Request a quote, information or contact us.
Find Your Sales Rep
Get in contact with your local sales or service representative.