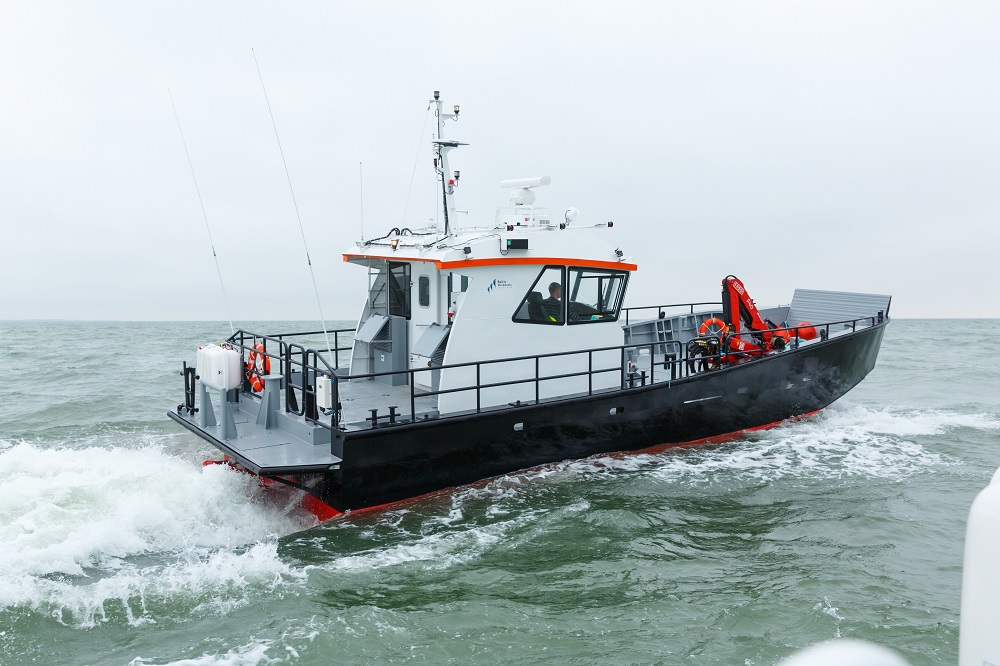 Baltic 1400 Ultra Shallow Draft Landing Craft (USDLC)
Length:

14.4 Meters

Beam:

4.5 Meters

Speed:

20 kn

Engine:

ACGO Sisu Power 74CTIM

Engine Power:

225 kW

Waterjet:

MJP UltraJet 305 HT

Config:

Dual

Shipyard:

Baltic Boatworks Shipyard
Baltic 1400 Ultra Shallow Draft Landing Craft (USDLC) is a multi-purpose workboat for those who really work on the water. Whether you need to carry equipment or react to oil-spill, this boat is for you. For more information click here.
Request Information
Request a quote, information or contact us.
Find Your Sales Rep
Get in contact with your local sales or service representative.