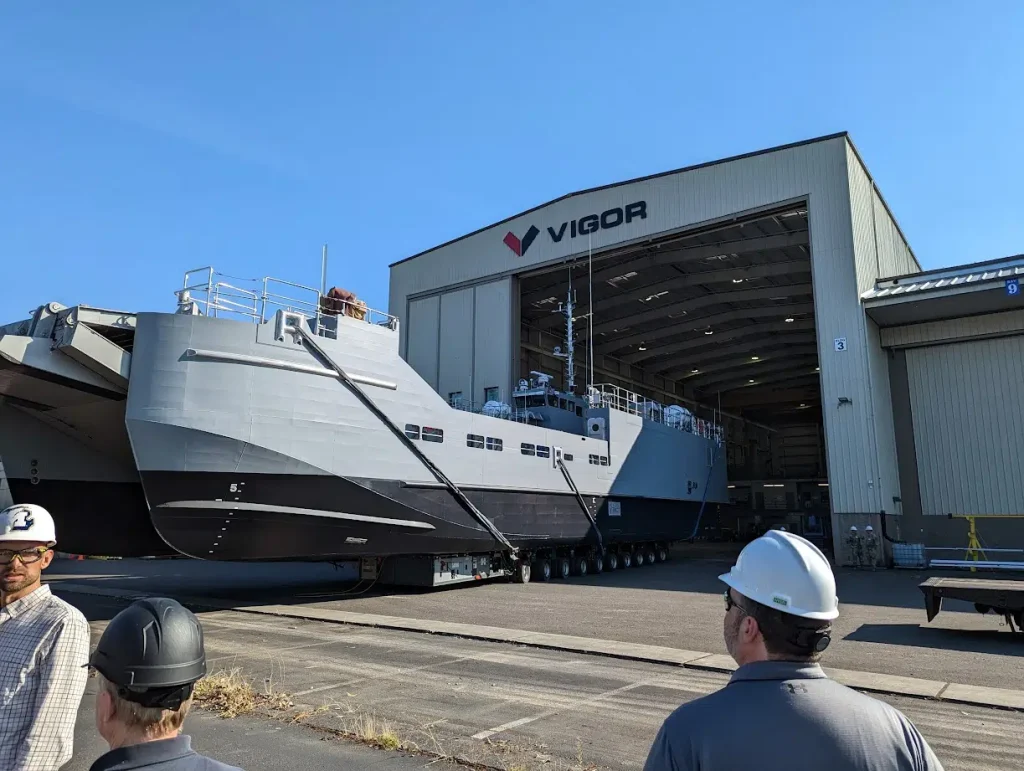 U.S. Army MSV(L)
Length:

117'0"

Beam:

28'2"

Speed:

21 knots fully laden

Engine Power:

(3) @2600 HP

Year:

2022

Waterjet:

MJP 750 DRB

Config:

Triple

Shipyard:

Vigor
The U.S. Army awarded Vigor the contract to build its new generation landing craft in the fall of 2017. The design for the MSV(L) was developed in partnership with BMT following a detailed study of the Army's unique needs and the available design options fulfill those needs. It dramatically improves the current LCM-8 and provides the optimal combination of performance, operational flexibility and life-cycle cost while maintaining the reliability and versatility of the Army's current craft. The contract calls for one prototype vessel, four vessels under low rate production, and up to thirty two additional vessels over ten years for use by Army Mariners in even the most difficult environments.
The landing craft's tribow monohull is an innovative yet deceptively simple design that provides superior maneuverability and stability in high sea states, through the littorals and within inland waterways in support of land-based operations. MSV(L) is a natural evolution of the BMT Caimen-90®, leveraging more than a decade of extensively-tested performance and adapted by the Vigor-BMT team to meet U.S. Army requirements.
Featuring triple MJP 750 DRB waterjets.
Read More: https://marinejetpower.com/news/u-s-armys-msvl-prototype-launched-featuring-mjp-waterjets/
Request Information
Request a quote, information or contact us.
Find Your Sales Rep
Get in contact with your local sales or service representative.