Marine Jet Power Awarded Taiwan Coast Guard Contract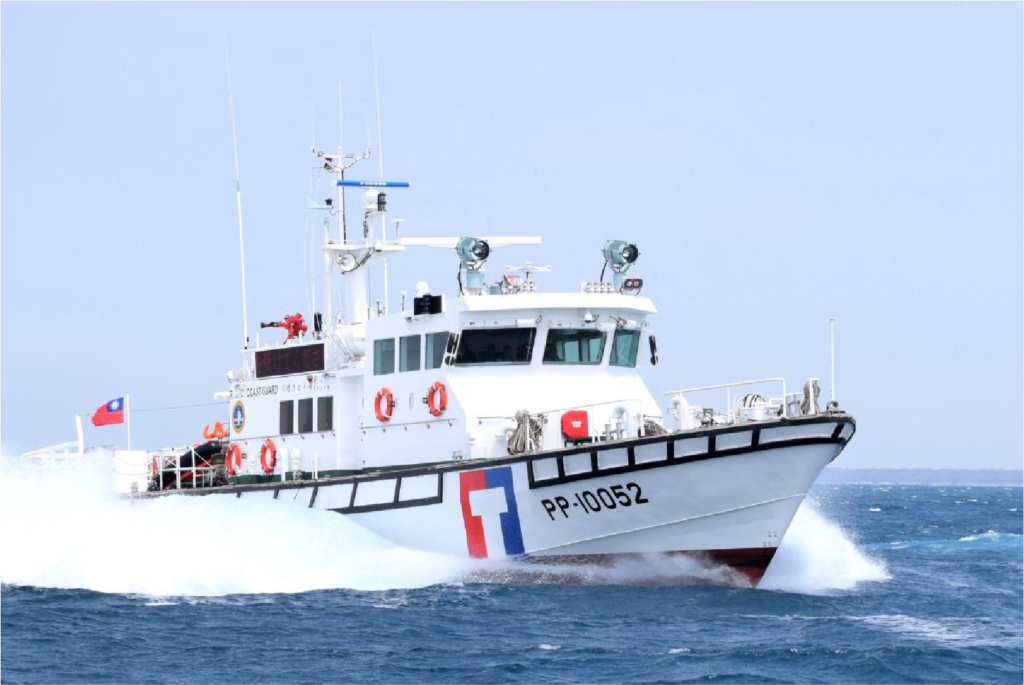 The 34-meter vessels will be built at CSBC's facility in Keelung, Taiwan. Featuring dual MJP stainless steel 750 DRB waterjets, the vessels are predicted to exceed 30 knots and will be powered by MTU inboard diesel engines.
"MJP has a long history with the Taiwan Coast Guard and to date we have been involved in TCG previous builds already operational; 50-ton, 100-ton and 500-ton class projects. We are excited to build TCG's next generation of 100-ton class vessels and the start of our relationship with CSBC," said Nils Morén, Sales Manager for MJP.
Selected for its superior quality and durability in the field, MJP's DRB line of waterjets are constructed from duplex stainless-steel and feature all inboard hydraulics. The mixed flow pump design offers high performance and increased operational efficiencies resulting in lower maintenance cost and minimal service intervals.
Michael Kuan from UDC Marine, MJP's Taiwanese Representative, commented on the contract win: "MJP's all stainless-steel construction was a huge consideration for the shipyard and the end user when selecting a propulsion package. CSBC ultimately selected MJP for durability and ease of maintenance in addition to  the other long-term benefits waterjets provide to the operator over the life span of the vessels."
Marine Jet Power will begin to deliver waterjets to the shipyard later this year and the 15 vessels will be constructed over the next four years.
About Marine Jet Power AB
Headquartered in Uppsala, Sweden and owned by Verdane Capital, Marine Jet Power is a global leader in waterjet propulsion providing diverse applications – governmental patrol craft, service vessels for wind farms and oil industry, passenger vessels and pleasure yachts.
For further information visit: www.marinejetpower.com
About Universal Development Corporation
Established in 1978, UDC Marine is the leading company to introduce top quality marine equipment to the Taiwan market. UDC Marine has represented Marine Jet Power in Taiwan since 2008 and provides MJP waterjet propulsion for local ferry operators, Taiwan Coast Guard and ROC Navy.
For further information visit: www.udcmarine.com
###
Media contact:
Marine Jet Power AB
Kelsey Nemeth
kelsey.nemeth@marinejetpower.com
+1 704.953.6821