Marine Jet Power Expands Operations in Korea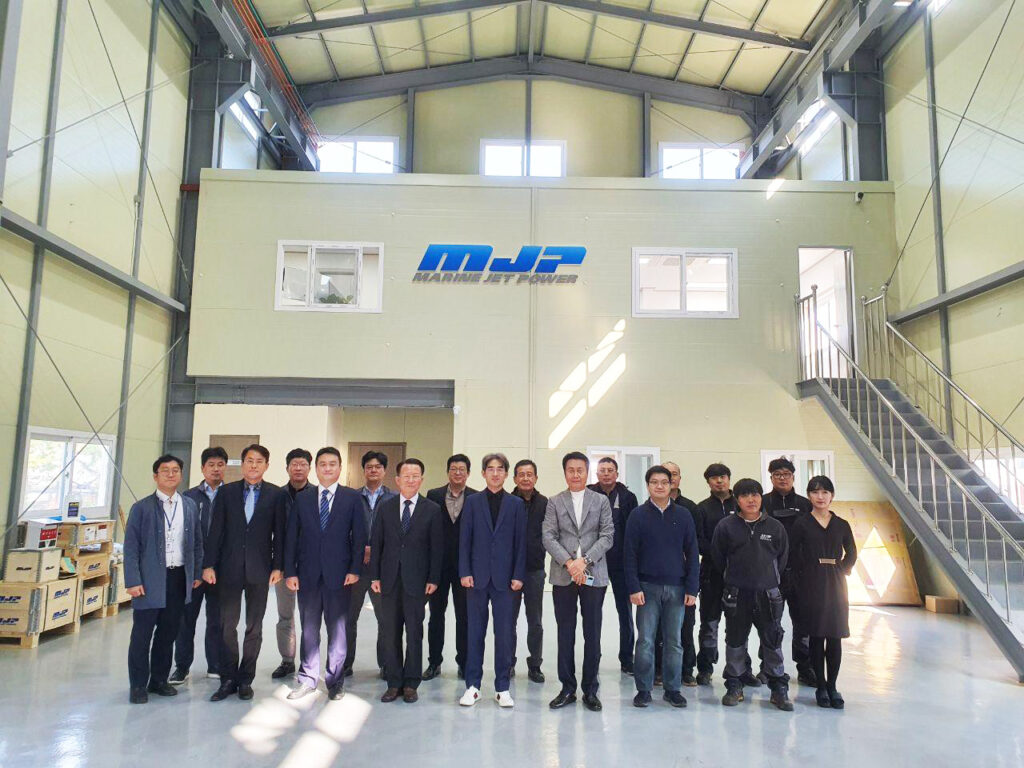 The new facility is six times larger than the previous building and is strategically located in close proximity to key customers in the region. The new location will feature a larger parts warehouse, a dedicated service and repair shop, as well as ample office and meeting space for the growing staff.
"We are extremely proud to move into our new building," said Silver Park, MJP's Regional Director in Korea. "The larger, modern facility will allow us to continue delivering high-quality products and service our customers as well as provide an improved work environment for our employees."
MJP originally opened its Korean operations in 2017 and since then has grown to be the choice waterjet supplier of many shipyards and government agencies in the region.
"In three short years we have grown the business exponentially in Korea," said Damian O'Toole MJP EVP of Sales, Marketing and Aftermarket. "We plan to capitalize on that growth by expanding our presence and continuing to provide unmatched quality and service in the region."
MJP Korea's new address is : Gamcheonhang-ro 165-4, Saha-gu, Busan Korea.
About Marine Jet Power AB
Headquartered in Uppsala, Sweden and owned by Verdane Capital, Marine Jet Power (MJP) has been redefining the waterjet market with constant innovation and unsurpassed quality. MJP's proven stainless steel, mixed-flow and aluminum, axial-flow waterjets are used in many diverse applications, from fast military craft and passenger vessels to luxury yachts and workboats worldwide.
For further information visit: www.marinejetpower.com
###
Media contact:
Marine Jet Power AB
Kelsey Nemeth
kelsey.nemeth@marinejetpower.com
+1 704.953.6821