Marine Jet Power (MJP) Supports Commissioning of Korea's Largest Eco-Friendly Hospital Ship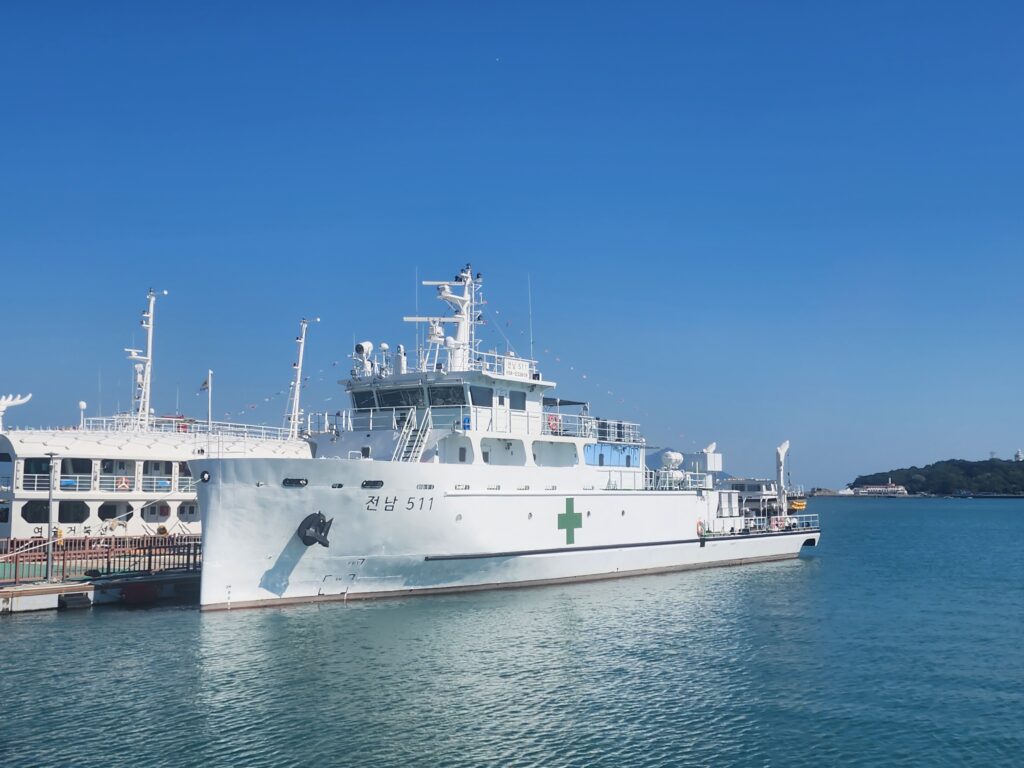 Uppsala, Sweden (October 20, 2023) – Marine Jet Power (MJP), a global leader in waterjet propulsion technology, played a pivotal role in the recent commissioning of Korea's largest hospital ship, the Jeonnam Hospital Ship 511. Equipped with dual MJP 850 DRB waterjets, this 49-meter vessel showcases hybrid/electric capabilities for eco-friendly operations.
Replacing a 23-year-old hospital ship, the Jeonnam Hospital Ship 511 is a game-changer in providing advanced medical services to island residents on the south coast of South Korea. This 390-ton vessel boasts state-of-the-art medical equipment and a cutting-edge onboard propulsion system, ensuring enhanced safety and improved medical treatment, even in emergency situations on remote islands.
Uniquely suited to the challenges of coastal island areas with shallow water depth, the ship features waterjet propulsion and an environmentally friendly electric combined propulsion system. By utilizing diesel engines for high-speed operations and electric motors for low-speed, short-distance journeys, the ship is poised to achieve carbon neutrality, reducing air pollutant emissions while saving energy.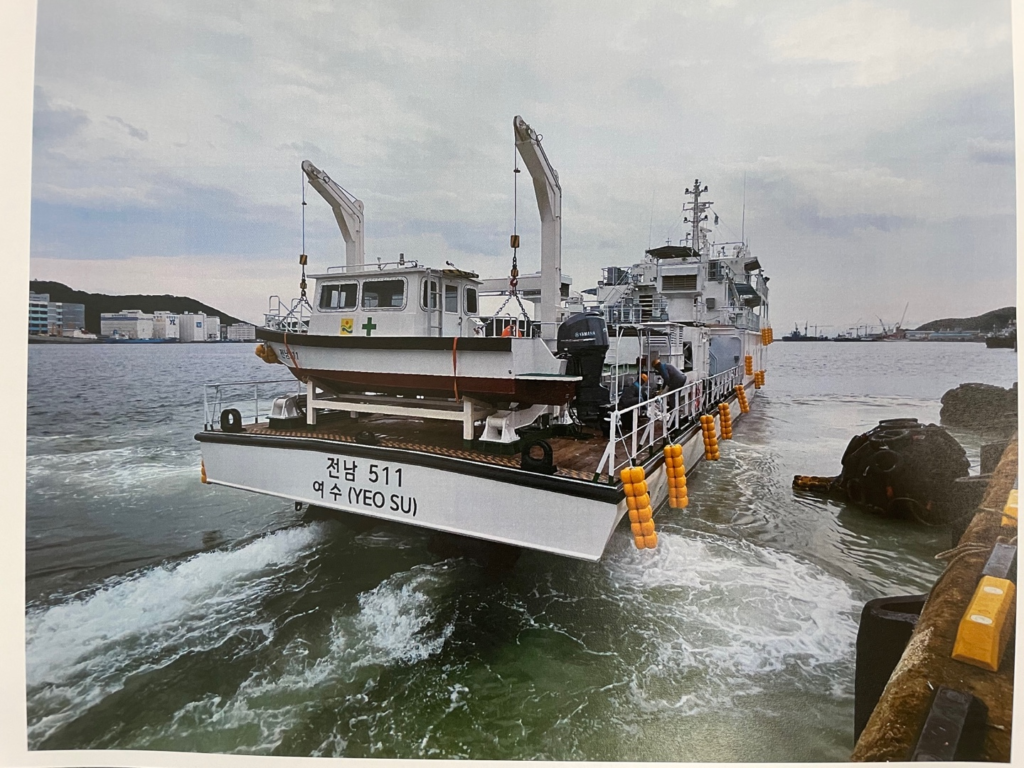 Silver Park, MJP Korea Regional Director, expressed enthusiasm about contributing to Korea's eco-friendly initiatives, stating, "The combination of MJP's propulsion system and electric technology empowers Korea to expand essential medical care for local residents."
The Jeonnam Hospital Ship No. 511 will serve 77 islands in five cities and counties on the southern coast for over 170 days annually, providing essential services such as disease prevention, health checkups, and medical treatments for island communities.
This project emphasizes MJP's commitment to innovation and sustainability in the maritime industry, demonstrating the positive impact of technology and collaboration on the well-being of coastal populations.
About Marine Jet Power (MJP)
Headquartered in Uppsala, Sweden and owned by Verdane Capital, Marine Jet Power (MJP) has been redefining the waterjet market with constant innovation and unsurpassed quality since 1987. MJP's proven stainless steel, mixed-flow and aluminum, axial-flow waterjets are used in many diverse applications, from fast military craft and passenger vessels to luxury yachts and workboats worldwide.
For further information visit: www.marinejetpower.com
###
MEDIA CONTACT

Marine Jet Power AB
Kelsey Nemeth
kelsey.nemeth@marinejetpower.com
+1 704.953.6821