Marine Jet Power Partners with Flow Marine to Enhance OEM Sales and Aftersales Services in the UK, France, and Holland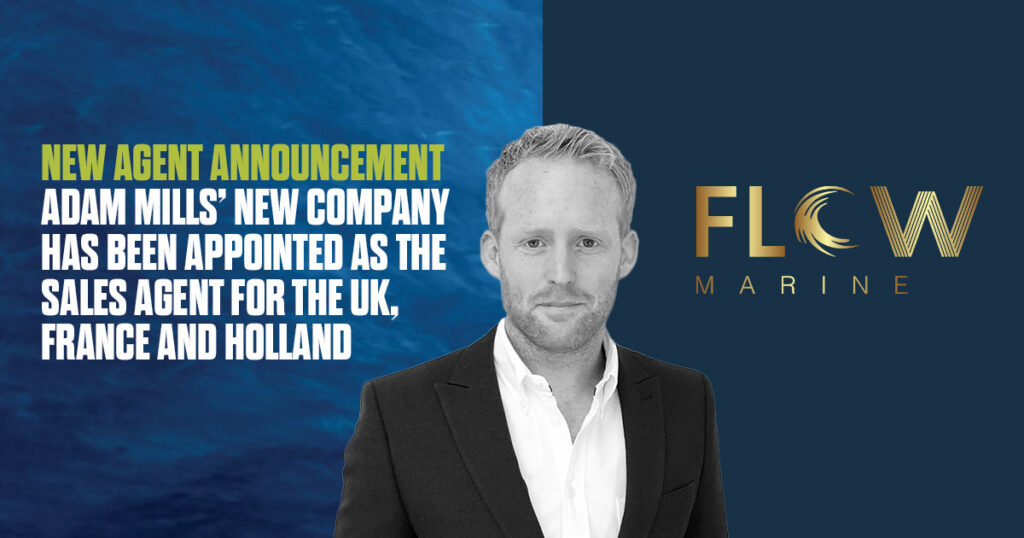 Uppsala, Sweden (Aug. 10, 2023) – Marine Jet Power (MJP), a globally recognized pioneer in waterjet propulsion systems, is excited to announce a strategic partnership with Flow Marine, led by industry expert Adam Mills, to further enhance its presence in key markets. Under this partnership, Flow Marine will serve as the exclusive OEM sales and aftersales agent for MJP in the United Kingdom, while also taking on the role of dedicated OEM sales agent in both France and Holland.
Flow Marine, spearheaded by former MJP team member Adam Mills, brings to the table an invaluable wealth of experience and expertise. Adam first joined MJP in 2012, having previously been employed by UltraDynamics in Cheltenham, England, prior to MJP's acquisition of the UltraJet product line later that same year. Over the years, Adam has amassed extensive expertise while collaborating on diverse global projects and catering to a wide range of customers. This background positions him perfectly to drive forward business development initiatives in this pivotal region.
As the exclusive agent for OEM sales and aftersales services in the United Kingdom, and the dedicated OEM sales agent in France and Holland, Flow Marine will play a pivotal role in driving business expansion across these key regions. Adam Mills' leadership will be instrumental in fostering enduring partnerships and advancing industry growth. Flow Marine's symbiotic relationship with MJP will continue to evolve, ensuring seamless support for existing clientele and delivering an unparalleled customer journey to shipyards, designers, owners, and operators alike.

Robert Magnusson, Global Sales Director for MJP said, "We are thrilled to join forces with Flow Marine and leverage their expertise to elevate our services in these important markets. Adam's experience and dedication align perfectly with MJP's commitment to innovation and excellence. This partnership is a testament to our unwavering focus on providing top-tier propulsion solutions and support to our valued customers."

Adam Mills, Founder and Operator of Flow Marine, expressed his excitement, stating, "Remaining apart of the MJP family in this new capacity is a tremendous honor. Flow Marine is dedicated to building upon the strong foundation laid by MJP, and together, we are poised to lead the way in advancing marine propulsion solutions."
About Marine Jet Power (MJP)
Headquartered in Uppsala, Sweden and owned by Verdane Capital, Marine Jet Power (MJP) has been redefining the waterjet market with constant innovation and unsurpassed quality since 1987. MJP's proven stainless steel, mixed-flow and aluminum, axial-flow waterjets are used in many diverse applications, from fast military craft and passenger vessels to luxury yachts and workboats worldwide.
For further information visit: www.marinejetpower.com

About Flow Marine
Flow Marine is a new maritime solutions provider founded and operated by Adam Mills, a seasoned professional with an extensive background in the industry. Drawing from a deep well of experience, Flow Marine is dedicated to driving forward the maritime propulsion sector, ensuring seamless OEM sales and aftersales services across Europe.
For further information visit: www.flowmarine.co.uk
###
MEDIA CONTACT
Marine Jet Power AB
Kelsey Nemeth
kelsey.nemeth@marinejetpower.com
+1 704.953.6821