Marine Jet Power Unveils Groundbreaking X-Series Waterjets for Korea's Innovative Patrol Boats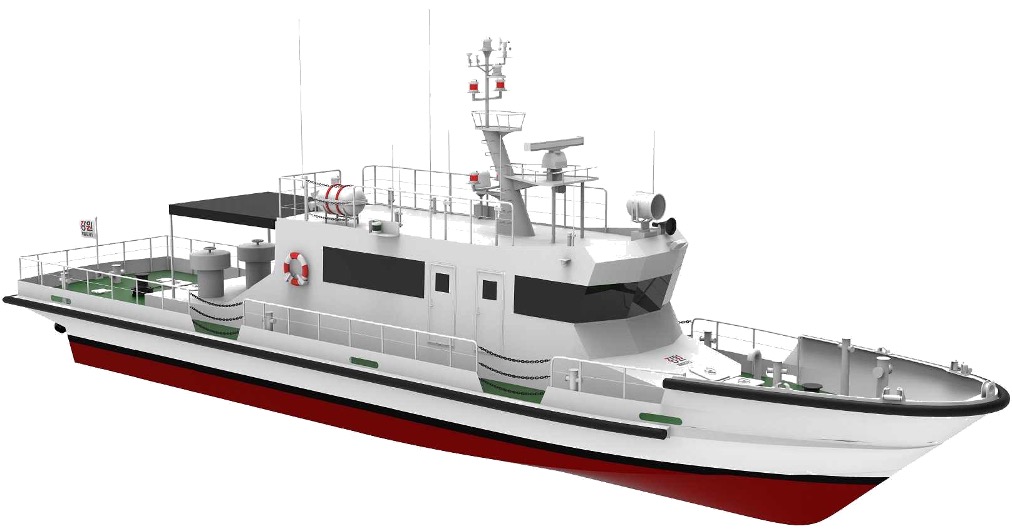 Uppsala, Sweden (November 21, 2023) – Marine Jet Power (MJP), a global leader in waterjet propulsion technology, proudly announces the first orders of its groundbreaking large X-Series waterjets, marking a significant milestone in waterjet propulsion technology. The company's Korean office has successfully secured orders for the inaugural 500 X-Series waterjets, the flagship of the X-Series range.
The first two projects set to feature the groundbreaking 500 X-Series waterjets are dedicated to enhancing maritime security and environmental sustainability. Both vessels, commissioned for governmental patrol duties, will showcase the power and versatility of MJP's innovative propulsion technology.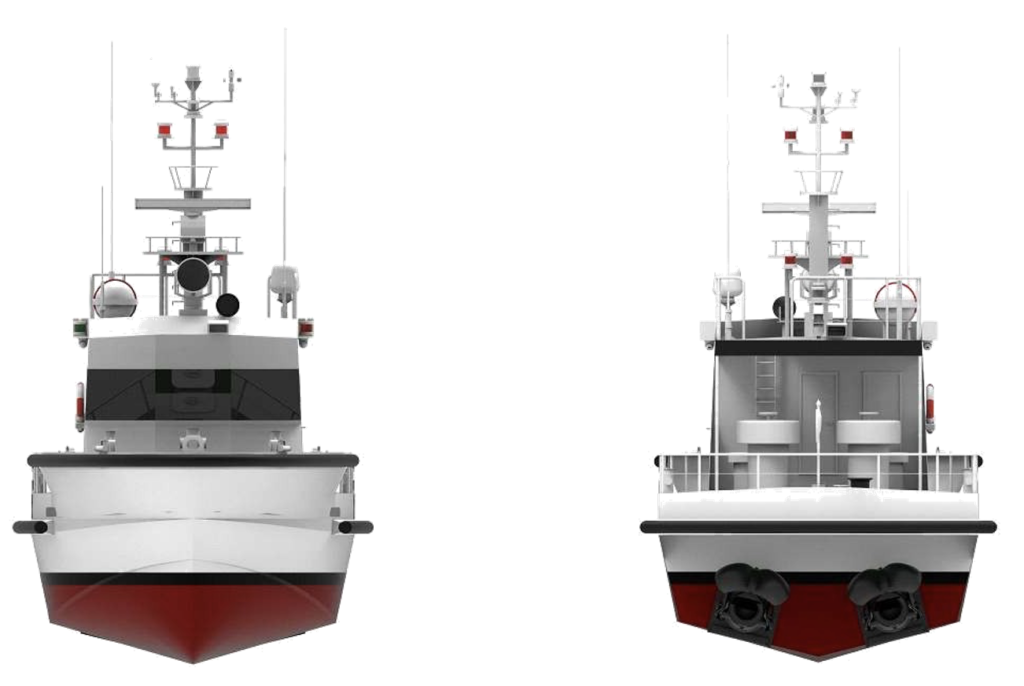 The initial vessel, commissioned for Gangwon Province in the North East of South Korea, is a 25.5-meter eco-friendly fishery patrol boat. Equipped with dual MJP 500X waterjets seamlessly coupled to MTU engines, the vessel offers a hybrid electric option for precision maneuvering in harbors, ensuring both environmental responsibility and operational flexibility.
The second vessel, commissioned for the Korean Customs Services, will be a 26-meter eco-friendly ship specializing in maritime and port security operations. Featuring dual 500 X-Series waterjets, this vessel boasts hybrid/electric operations for slow-speed maneuvering, paired with robust 1193 kW CAT diesel engines for high-speed operations, ensuring optimal performance across a spectrum of tasks.
About MJP X-Series
Launched in 2018, the MJP X-Series waterjet represents the pinnacle of technological advancement in the company's portfolio. With its fully integrated design, the X-Series ensures a seamless single-piece installation, optimizing ease of installation for shipbuilders and increasing operational efficiency for end-users. In 2021, MJP expanded the X-Series range to include sizes 400, 450, and now, the impressive 500.

The expanded X-Series range is tailor-made for vessels ranging in size from 26m to 40m (85-ft to 131-ft) and boasts power capabilities up to 2070 kW (2775 bhp). The X-Series is ideally suited for high-speed applications, making it the propulsion system of choice for fast patrol craft, military vessels, commercial work boats, and search and rescue vessels.
Robert Magnusson, MJP's Global Director of Sales, expressed the company's dedication to engineering high-performing waterjets that prioritize ease of installation, maintenance, and operation. "The addition of large X-Series models into the product portfolio demonstrates MJP's commitment to providing the most advanced waterjet propulsion on the market," he stated.
Silver Park, Managing Director of MJP-Korea, echoed this sentiment, stating, "MJP-Korea is very excited to have taken the order for the new and largest X-Series in the range. Korea's leadership in eco-friendly ship design aligns perfectly with MJP's commitment to delivering technologically advanced waterjet propulsion."
Construction for both vessels is slated to commence next year, ushering in a new era of maritime innovation powered by Marine Jet Power's revolutionary X-Series waterjets.
About Marine Jet Power (MJP)
Headquartered in Uppsala, Sweden and owned by Verdane Capital, Marine Jet Power (MJP) has been redefining the waterjet market with constant innovation and unsurpassed quality since 1987. MJP's proven stainless steel, mixed-flow and aluminum, axial-flow waterjets are used in many diverse applications, from fast military craft and passenger vessels to luxury yachts and workboats worldwide.
For further information visit: www.marinejetpower.com
###
MEDIA CONTACT
Marine Jet Power AB
Kelsey Nemeth
kelsey.nemeth@marinejetpower.com
+1 704.953.6821