U.S. Army's MSV(L) Prototype Launched Featuring MJP Waterjets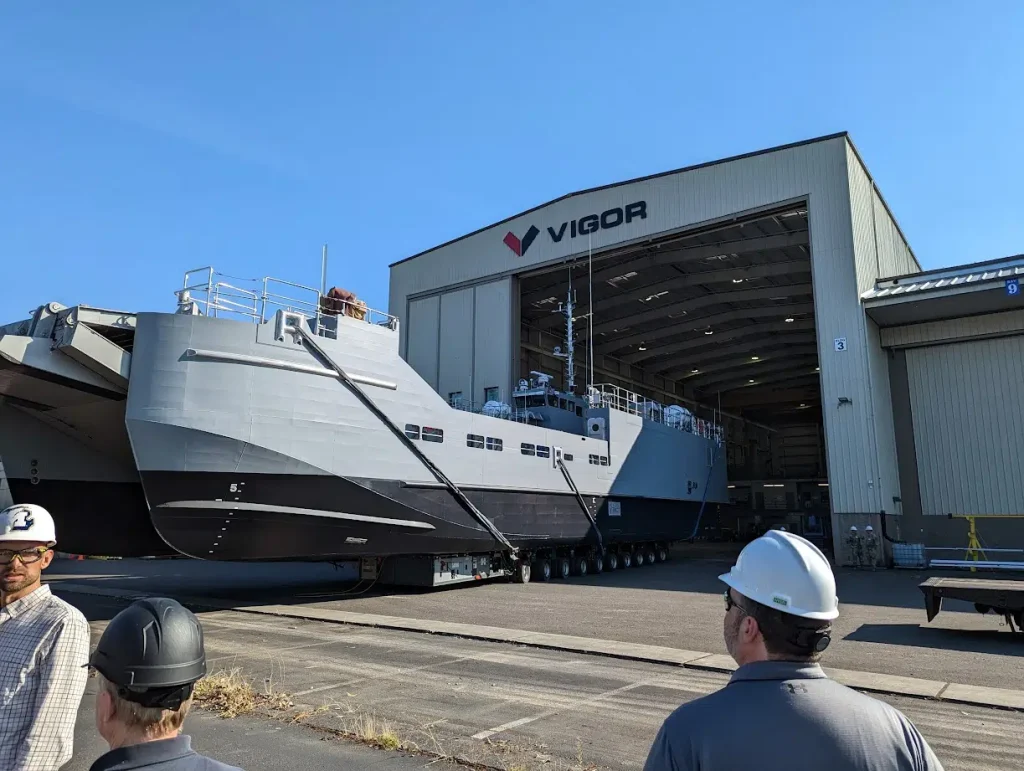 The U.S. Army recently launched the prototype for Maneuver Support Vessel (Light) or MSV(L). This significant launch represents the first of a new class of Army watercraft, which will modernize landing craft and improve speed and effectiveness of the Army's dynamic force repositioning.
Featuring triple Marine Jet Power (MJP) 750 DRB waterjets MSV(L) has exceptional seakeeping characteristics, speeds in excess of 20 knots fully laden and is capable of landings on the shallowest of beaches.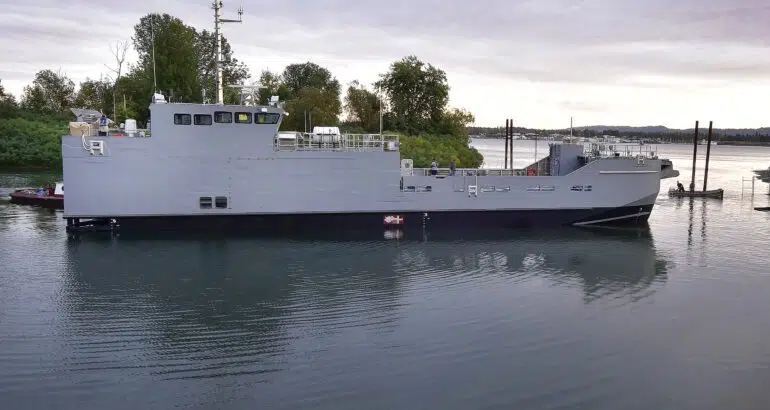 "The MSV(L) represents the first new major watercraft system acquisition in more than 20 years representing the U.S. Army's commitment to Army Watercraft modernization," said Brig. Gen. Samuel L. (Luke) Peterson, the Army's program executive officer for Combat Support and Combat Support (PEO CS&CSS.)
Awarded by the Army in 2017, MSV(L) is designed by BMT and built by Vigor in Oregon, USA. The landing craft's tribow monohull is an innovative yet deceptively simple design that provides superior maneuverability and stability in high sea states, through the littorals and within inland waterways in support of land-based operations. MSV(L) is a natural evolution of the BMT Caimen-90®, leveraging more than a decade of extensively-tested performance and adapted by the Vigor-BMT team to meet U.S. Army requirements. 
Selected for its superior shallow draft maneuvering capabilities, the MJP 750 DRB waterjets are constructed from duplex stainless steel offering the latest advancements in MJP's proprietary mixed flow technology. Featuring an inboard hydraulic system and an integrated electronic control system, the selected propulsion package has been optimized to fit the needs of the U.S. Army.
The length of MSV(L) is 117 feet. It will have a speed of 21 knots fully laden and 30 knots unladen. Its range will be 360 nautical miles when fully laden. Eight Army Mariners will crew the MSV(L).Each vessel's payload will be 82 short tons, which means it can haul one combat configured M1 Abrams tank, or two Stryker combat vehicles, or four Joint Light Tactical Vehicles, as well as multiple other payload configurations.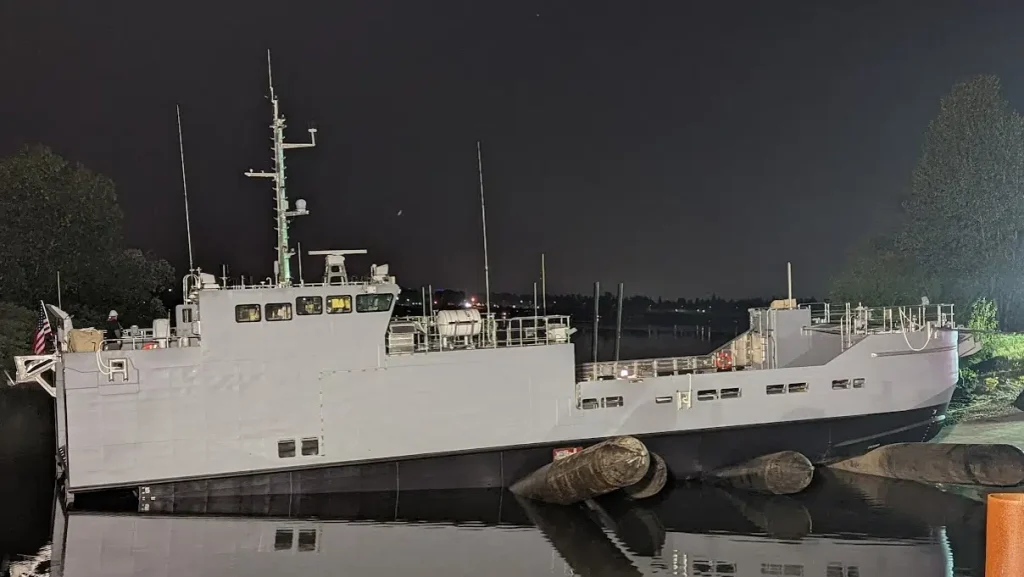 The Maneuver Support Vessel (Light) prototype is currently undergoing testing and "already demonstrating capabilities that we are extremely excited about," Peterson said at the National Defense Industrial Association's Tactical Wheeled Vehicles Conference. "The speed on this vessel is tremendous, and the capabilities it will provide for resupplying and augmenting forces in an [Indo-Pacific] type of environment is truly tremendous," he said.
Army watercraft enables commanders to transport and sustain combat-configured equipment with personnel, vehicles and sustainment cargo, through fixed, degraded and austere ports, inland waterways, remote and unimproved beaches and coastlines for missions across the spectrum of military operations. The improved maneuverability and increased speed capability that the MSV(L) brings to bear will provide a better watercraft for operating in inter-coastal areas, rivers and inland waterways, and in anti-access/area-denial environments.