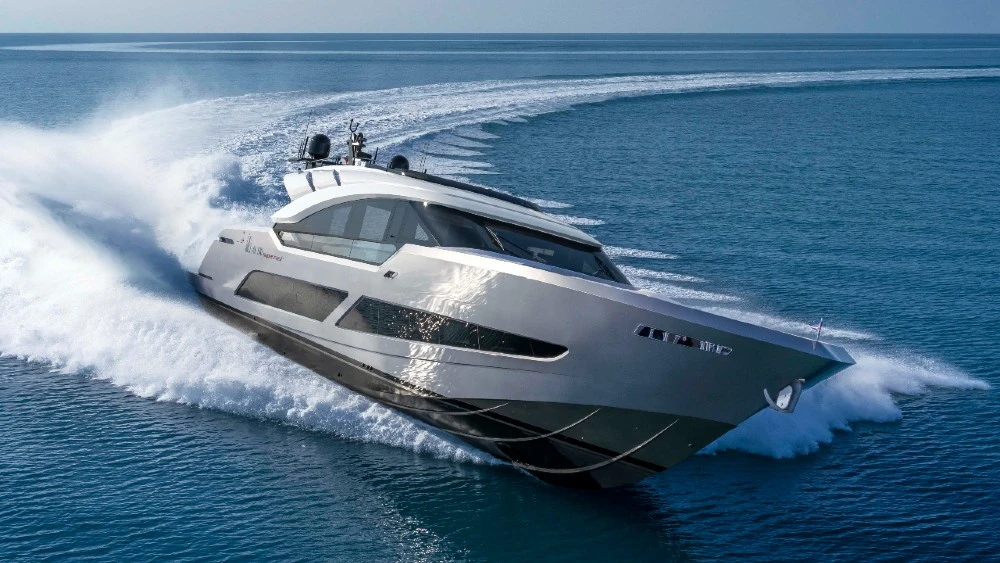 AB 100 Superfast
Length:

30 m (100 ft)

Beam:

6.8 m

Speed:

60 knots

Engine:

MTU

Engine Power:

2600 hp

Year:

2022

Waterjet:

MJP 500 DRB MJP DRB

Config:

Triple

Shipyard:

AB Yachts - NEXT Yacht Group
The AB 100 Superfast, with what the yard says is a 59-knot maximum velocity and a cruising speed of 53 knots. This makes the AB 100 Superfast not just the fastest boat in the builder's range but also a boat that's faster than most, if not all, other yachts of its size from any shipyard. In fact, the AB 100 Superfast's top speed is about 25 knots higher than that of other high-profile maxis in the 100- to 110-foot range. Equipped with MJP 500 DRB waterjets.
Request Information
Request a quote, information or contact us.
Find Your Sales Rep
Get in contact with your local sales or service representative.