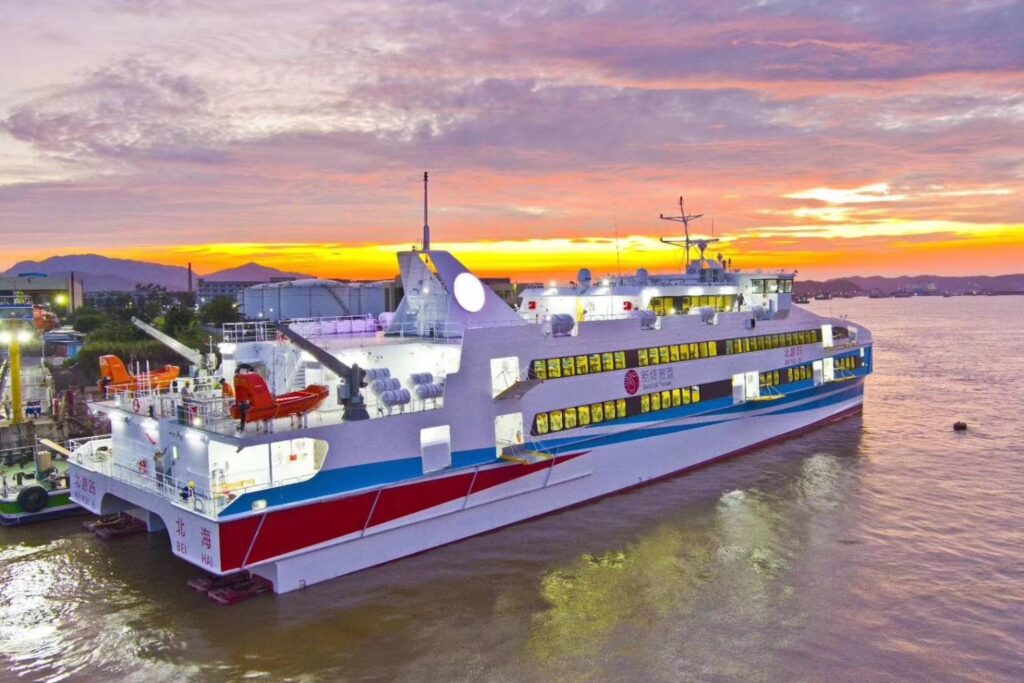 Beiyou 26 – 1200 Pax High-Speed Catamaran
Length:

70 meters

Speed:

34 knots

Year:

2020

Waterjet:

Quad MJP 850 DRB
Aulong Shipbuilding has delivered its largest and fastest aluminum passenger ferry to be constructed in China. The 70-meter high-speed catamaran has the capacity to transport 1200 passengers at speeds up to 34 knots. Featuring MJP 850 DRB waterjets.
Request Information
Request a quote, information or contact us.
Find Your Sales Rep
Get in contact with your local sales or service representative.