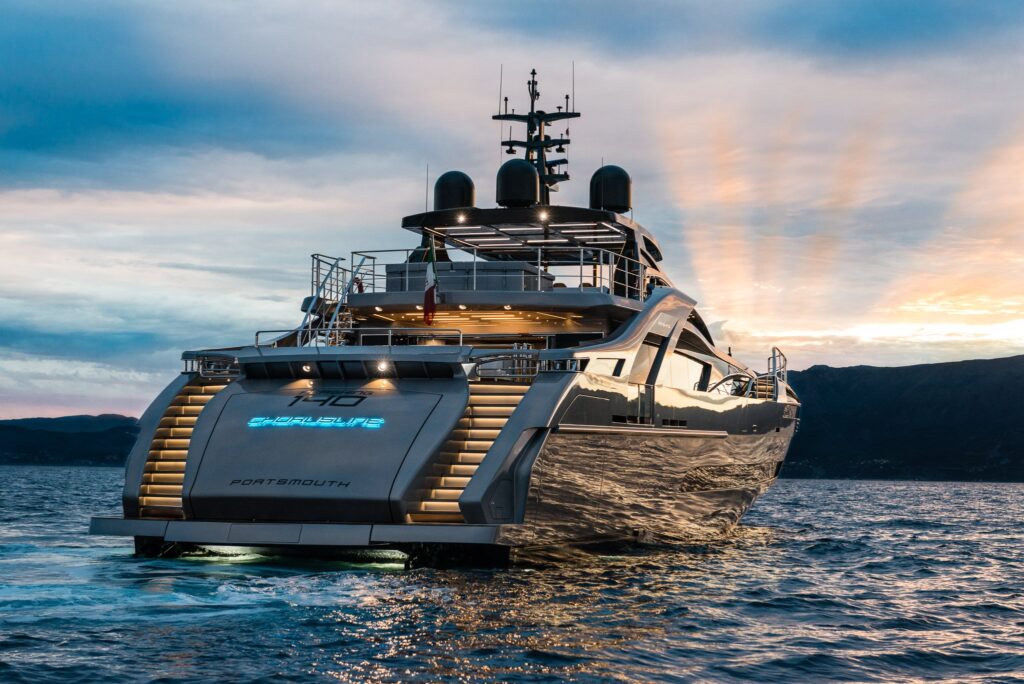 Chorus Line – Pershing 140
Length:

44 meters

Beam:

27' 10"

Speed:

38 knots

Engine Power:

4 x MTU 2600 hp

Year:

2019

Waterjet:

MJP 650 CSU
Pershing Yacht's newest flagship model, the Pershing 140. The first ever super yacht to be built of aluminum. Featuring quad MJP 650 CSU waterjets with a top speed of 38 knots.
Request Information
Request a quote, information or contact us.
Find Your Sales Rep
Get in contact with your local sales or service representative.