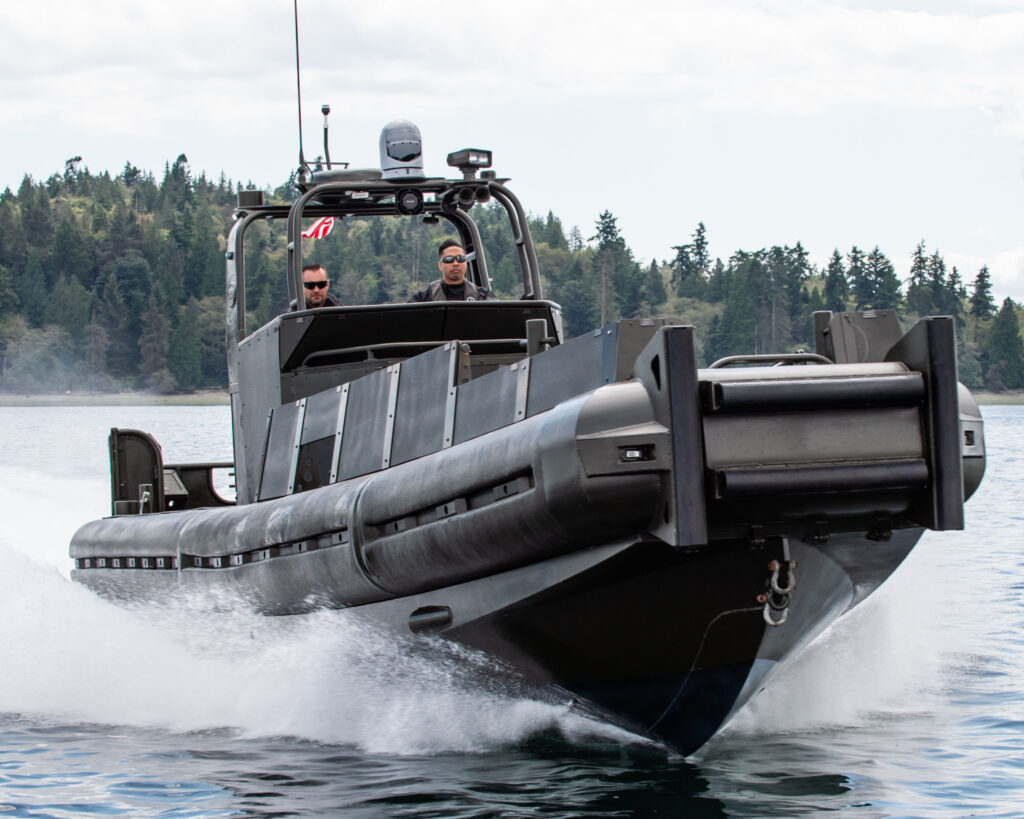 SURC by SAFE Boats International
Length:

12 m

Beam:

3.10 m

Speed:

40 knots

Engine Power:

Twin Yanmar 440 hp diesel engines

Year:

2004

Waterjet:

UltraJet 305 HT
Small Unit Riverine Craft (SURC) was originally built in 2004 by SAFE Boats International. Recently overhauled with MJP UltraJet 305 HT waterjets, the refurbished SURC boat is capable of speeds in excess of 40 knots. The upgraded propulsion package will allow the vessel a higher top speed, increased bollard pull, and improved maneuverability.
Request Information
Request a quote, information or contact us.
Find Your Sales Rep
Get in contact with your local sales or service representative.