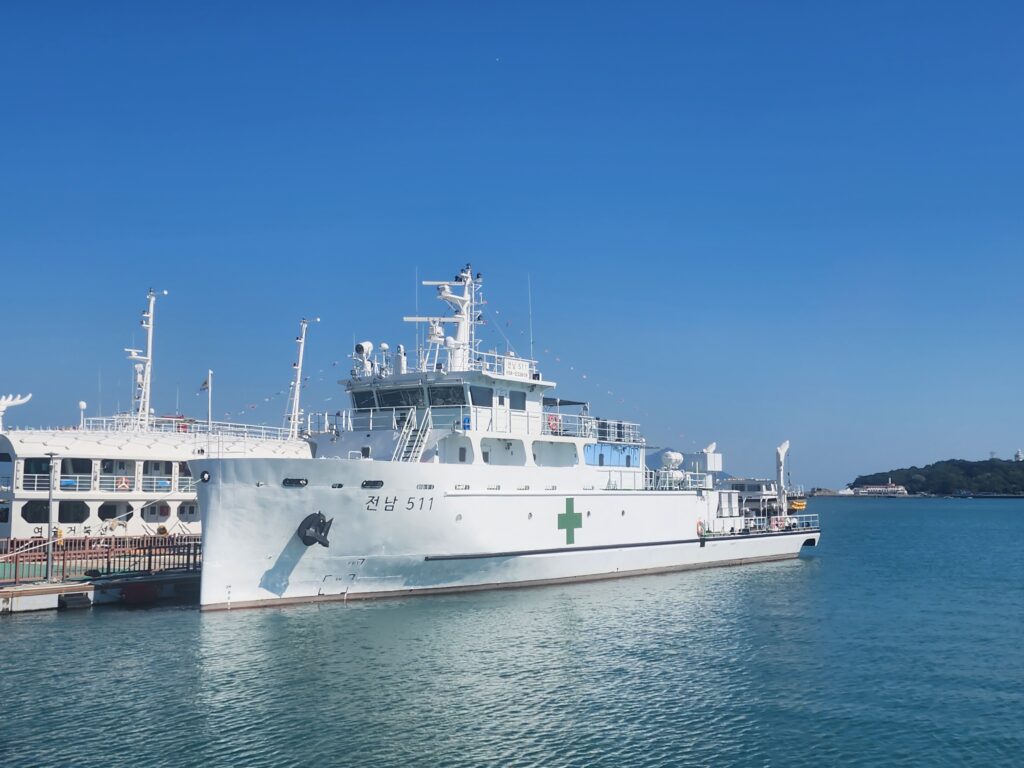 Jeonnam Hospital Ship 511
Length:

49-meters

Beam:

46.1-meters

Speed:

17.8 knots

Engine:

MTU 16V4000M65L

Engine Power:

Danfoss Hybrid

Year:

2023

Waterjet:

MJP 850 MJP DRB

Config:

Dual

Shipyard:

Kangnam
Replacing a 23-year-old hospital ship, the Jeonnam Hospital Ship 511 is a game-changer in providing advanced medical services to island residents on the south coast of South Korea. This 390-ton vessel boasts state-of-the-art medical equipment and a cutting-edge onboard propulsion system, ensuring enhanced safety and improved medical treatment, even in emergency situations on remote islands.
Uniquely suited to the challenges of coastal island areas with shallow water depth, the ship features waterjet propulsion and an environmentally friendly electric combined propulsion system. By utilizing diesel engines for high-speed operations and electric motors for low-speed, short-distance journeys, the ship is poised to achieve carbon neutrality, reducing air pollutant emissions while saving energy.
Equipped with dual MJP 850 DRB waterjets, this 49-meter vessel showcases hybrid/electric capabilities for eco-friendly operations.
Read more, here.
Request Information
Request a quote, information or contact us.
Find Your Sales Rep
Get in contact with your local sales or service representative.